What People Are Saying About Us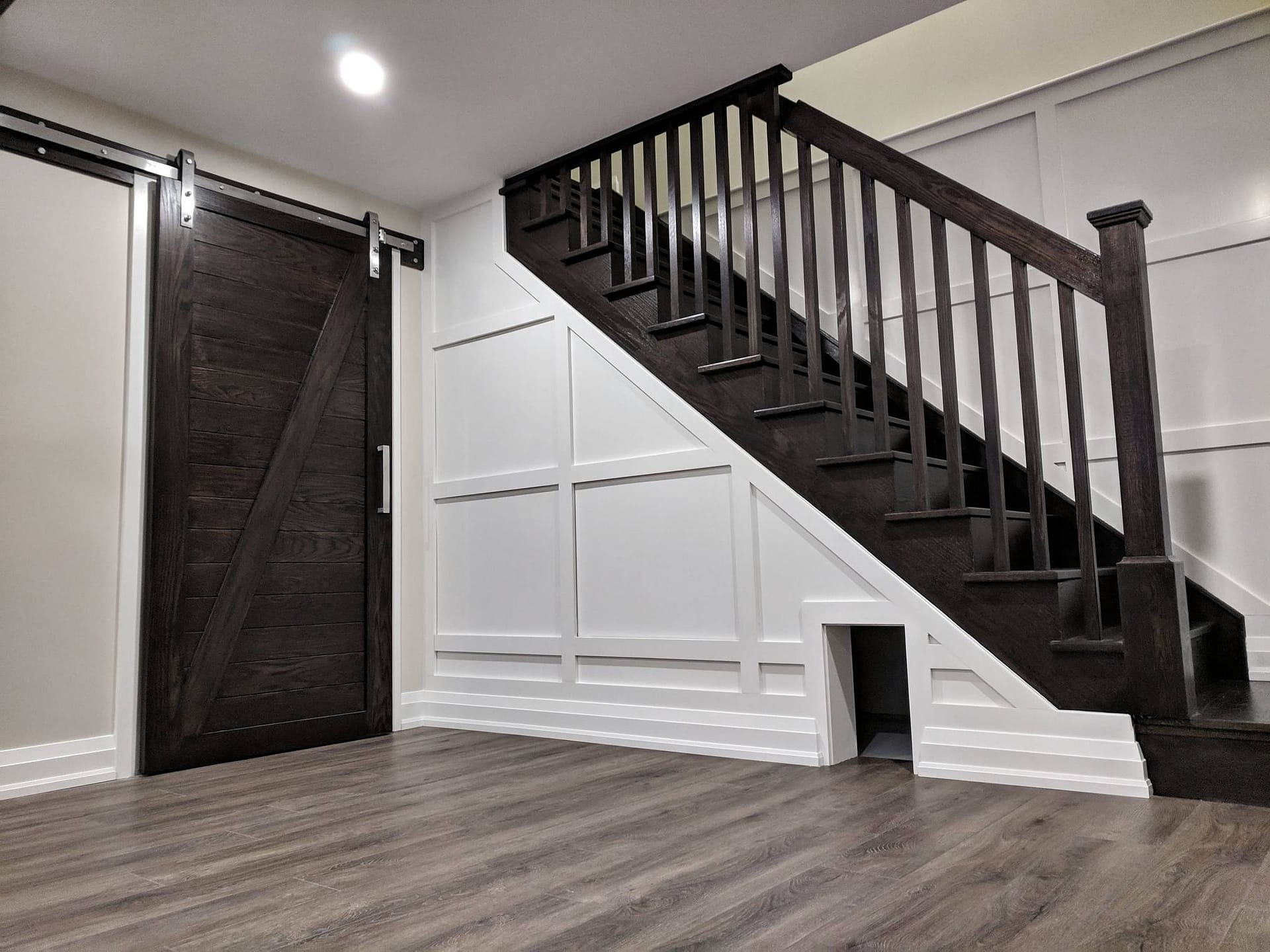 We were renovating the first floor of our house including the kitchen, dining room and bedroom as well as adding a bathroom, walk in closet and updating 2 more bathrooms. We had never gone through a renovation and didn't know what to expect. We are so glad we hired The Innovative Group. We knew we wanted to hire Jeremy and his company 5 minutes after meeting him. Jeremy has a very personable, down to earth demeanour that made us trust him immediately. He explained the scope of the project and expenses thoroughly. He brought his team of professionals in to go over the project and meet us before the renovation started. They were all a fantastic team of people. Jeremy was in constant communication with us from start to finish. He even posted pictures of the progress that was taking place on his website for us to see every night. Every time we stopped in to check on the work we were impressed with the cleanliness and safety of the job site. He treated our house as if it were his own. Any time an unforeseen issue came up that deviated from the original plan Jeremy called us immediately to update us and offer innovative solutions. He had a lot of patience with us, explaining options and letting us take our time in making decisions. He took ownership in every aspect of the renovation and his work is impeccable. He is a perfectionist and it shows in the finished product. We are extremely happy with how everything turned out and have been receiving compliments on Jeremy's work from everyone who comes in our house. We cannot recommend The Innovative Group more. Working with Jeremy and his team was not only a pleasant experience but one that we can't wait to repeat as we have his team coming back to renovate our basement in a couple months. Hiring Jeremy will be the best decision you make, his work is fantastic and so is dealing with him.
From my first encounter with Jeremy, when I was looking for a contractor, until my final goodbye when the project was completed, I was consistently impressed. He is sharp, committed, conscientious and, most important, he bent over backwards to make sure that my wife and I were happy with his work. The quality of his work was excellent, but what really made him stand out is his laser focus on first making sure that he really understood what my wife and I were trying to achieve and then coming up with creative solutions that we had not even considered. I would not hesitate to recommend Jeremy to anyone with a home improvement project and, should the need arise, I would hire him again in a heartbeat.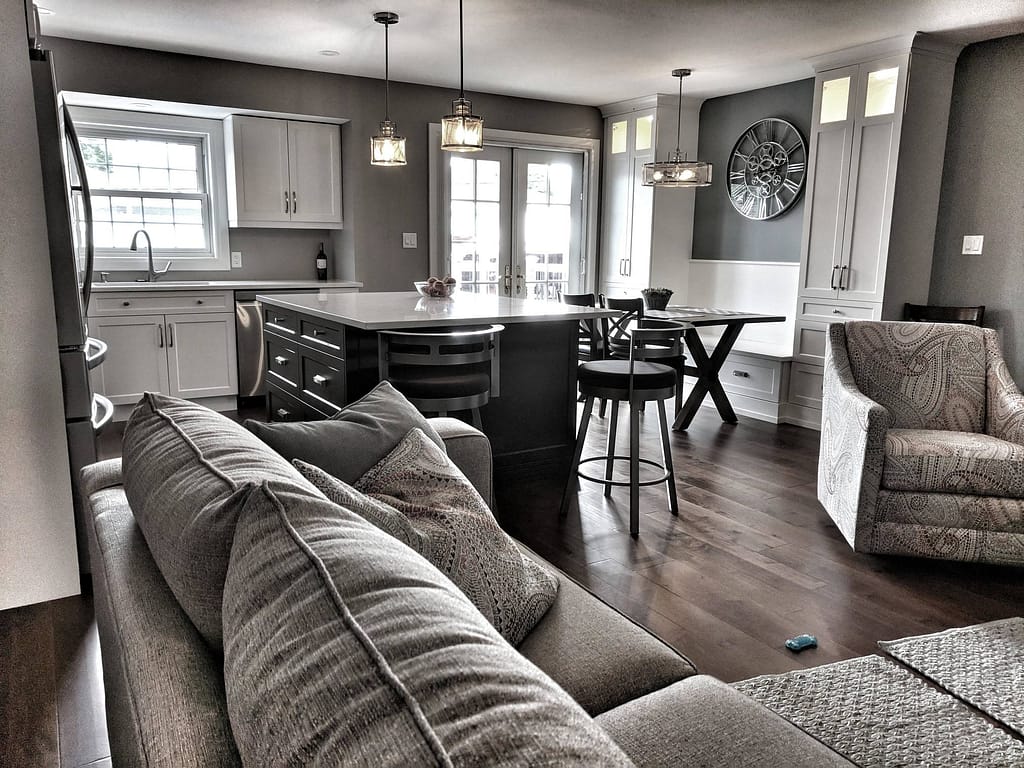 We couldn't be happier with our decision to have The Innovative Group plan and complete our home renovation. From our first meeting I found Jeremy to be easy to talk to and very professional. He listened to our ideas and offered a lot of really good ideas of his own. We were provided with a very detailed quote that included a timeline of when we could expect each stage of the job to be completed. Jeremy and his crew were very respectful, organized and kept the entire work site really tidy. This was a large job that included, removing load bearing walls, taking the walls and ceilings down to the studs, insulating, new drywall, flooring, and new kitchen and bathroom. The project was completed on budget and on time. I have already recommended The Innovative Group to my family and friends and look forward to working with them again in the future.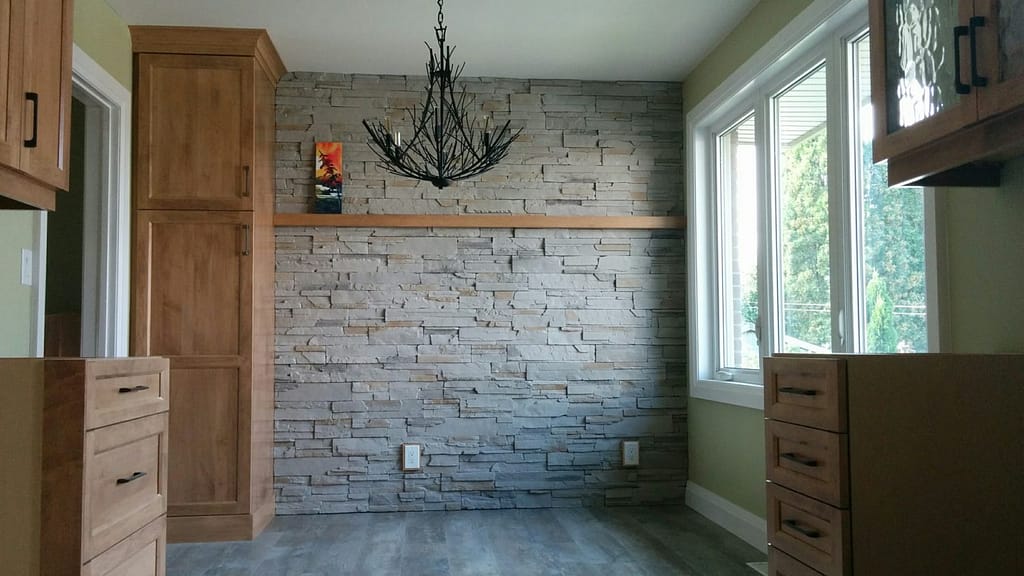 We first met with Jeremy to discuss our kitchen reno in the Spring of 2017. Immediately when we met him, we were impressed by his professionalism and breadth of knowledge. He was also kind enough to look at another issue in our house and instead of trying to get more business, he told us how to fix it ourselves. Once the renovation had started, The Innovative Group kept strictly to their timeline; no scheduled work was delayed, and if small delays happened, they moved other work up so that they never missed a beat. They took great pride in their work and the people they worked with and this showed in the attention to detail in every step of the process. They did this in spite of the fact that they were renovating a small kitchen, a small space. The size and cost didn't matter, the quality of the job was impeccable. Jeremy communicated with us on a daily basis and always checked on the job that was done, even if it was another service that had been in. We would highly recommend The Innovative Group to anyone looking to do any size of reno. We hope to work with him and his crew again in the future.
Mary & Jason
Niagara Falls
I had the pleasure of working alongside Jeremy, the owner of Innovative Group in St. Catharine's, and I'm truly impressed with their services. They exceeded all my expectations and made my home renovation project smooth and enjoyable. From the start, the team was professional and knowledgeable. They understood my vision and gave great suggestions. They paid close attention to detail and gave me a customized solution. Communication was excellent. I was always updated on progress, and they quickly addressed any questions or concerns. The people they brought in, from architects to laborers, were skilled and dedicated. The quality of workmanship was evident in the final result. They used the most up to date building methods to enhance the design and functionality of my space. I highly recommend The Innovative Group to anyone in St. Catharine's looking for a top-notch construction and renovation experience. Jeremy's commitment to innovation, craftsmanship, and client satisfaction is outstanding. This was a fantastic investment, and I'm extremely pleased with the outcome. They deserve a solid five-star rating!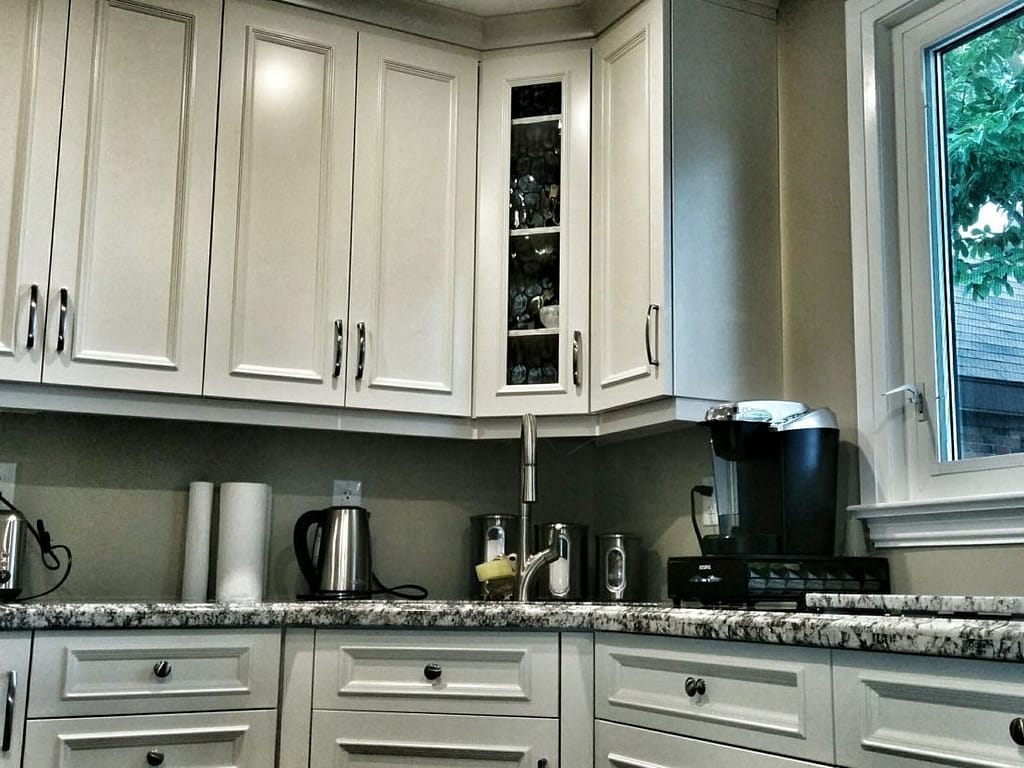 We decided to renovate our 66 yr old storey and three quarter that my father (a carpenter) had built. With no idea who to hire or what we were doing we found Jeremy ( The Innovative Group) on the internet. After interviewing a few people we felt comfortable that Jeremy was the right fit for the job. He walked us through every step, answered every question with patience and professionalism (and I had many). Our renovation included drawings and permits, removing 2 walls, one was load bearing, 2 basement footings, drywall, HVAC, plumbing, electrical, converting an old kitchen upstairs to a bedroom, a new bathroom, new doors and trim, new hardwood floors and a new kitchen designed by Stephanie from Millbrook Cabinetry and recommended by Jeremy. Jeremy and his whole crew of professionals were amazing from start to finish. His honesty, professionalism, work ethics and attention to detail are second to none!! He kept us updated daily, cleaned up at end of each day and treated our house as if it was his own. The end result is truly stunning!! We have had so many compliments and feel like we live in a new house. Jeremy takes great pride in his workmanship, is punctual, and works very hard while always being conscious of our budjet. We were provided with a written contract, a fee schedule and knew what everything cost up front. There were no surprises and he made everything stress free. We have a few more projects for the future and will only consider The Innovative Group for the job!! Thank you Jeremy for making our dream come true!! If I could give you 110 stars I would!! Sincerely,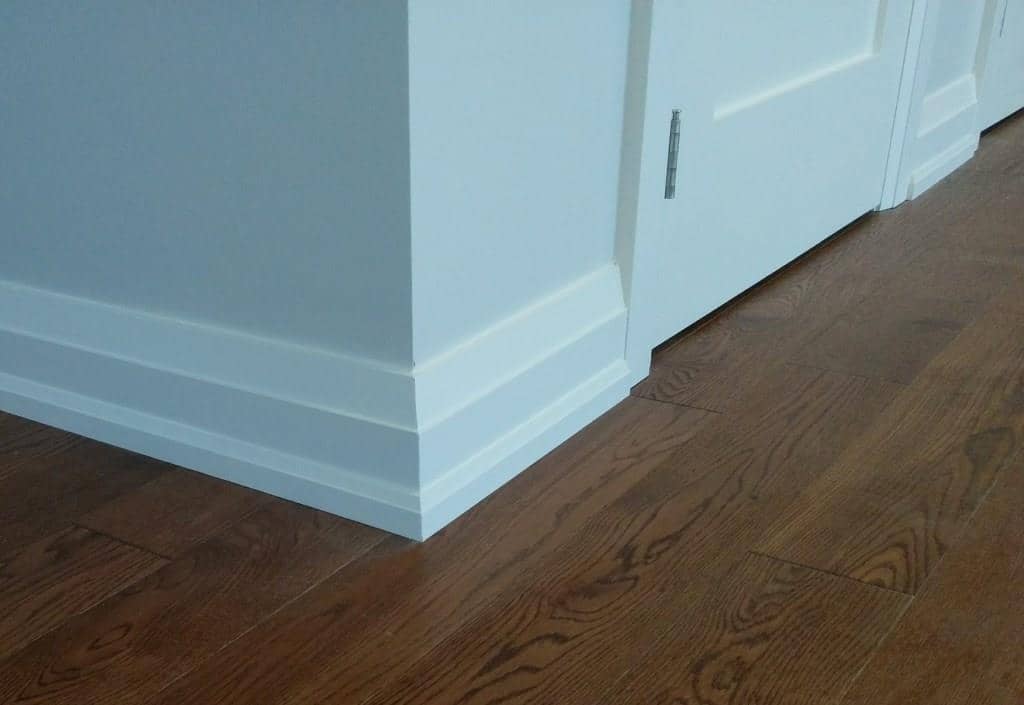 We recently had The Innovative Group complete a new fence. It was a pleasure to deal with Jeremy. He kept us appraised throughout the project and was very thorough and professional. We were extremely impressed with his attention to detail and quality workmanship. We were 100% satisfied with the complete project which was completed right on schedule. We would highly recommend him for any project you might have.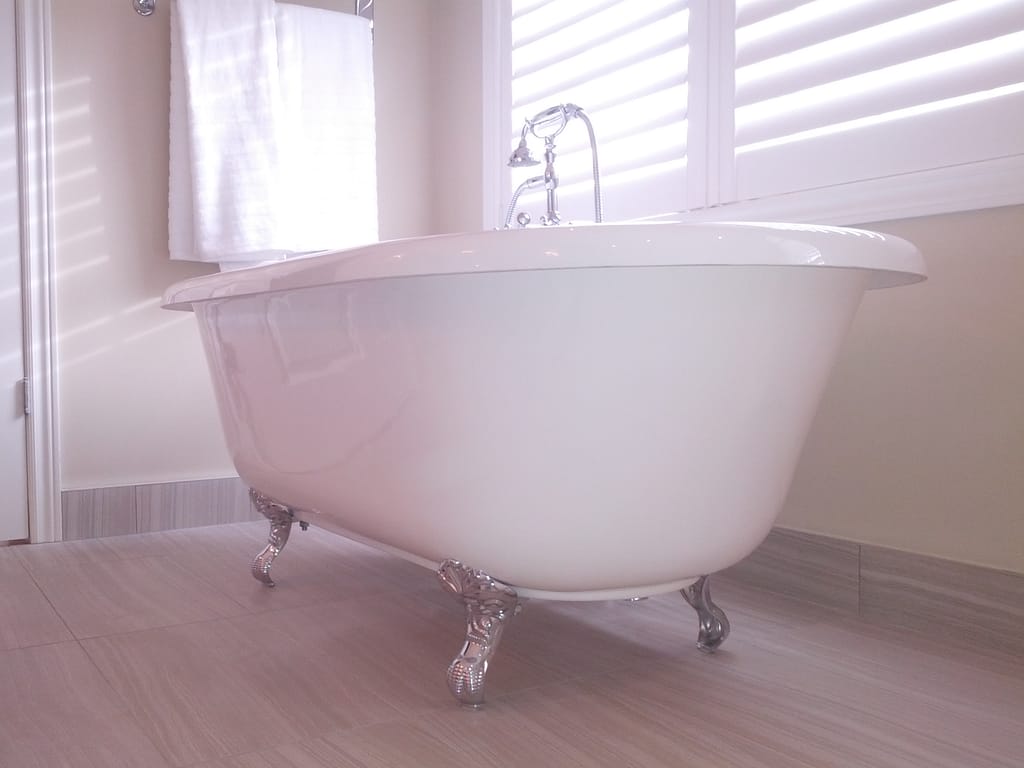 Jeremy and his crew are very polite. They fixed everything to my satisfaction , including little things that are not part of the contract. I will recommend this company to my friends and family. Thanks, Jeremy!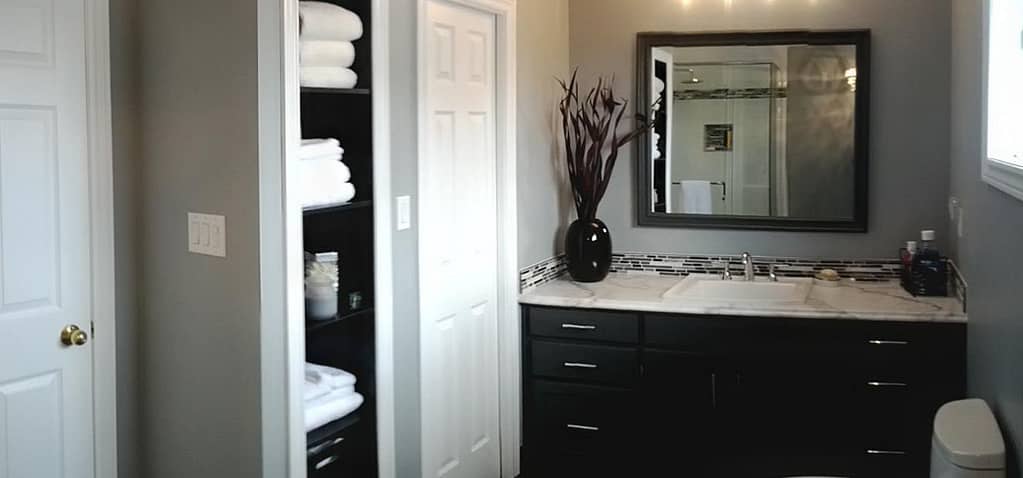 We couldn't be happier with our renovation. Jeremy and his crew performed careful, professional, tasteful and beautiful work. Jeremy showed excellent judgement and problem-solving skills in the face of any issues that came up. He was respectful of our budget, our time and our home. Jeremy was always well-organized. His crew took care to create minimal dust and they kept the job site clean. His great work has transformed our home. Thank you, Jeremy!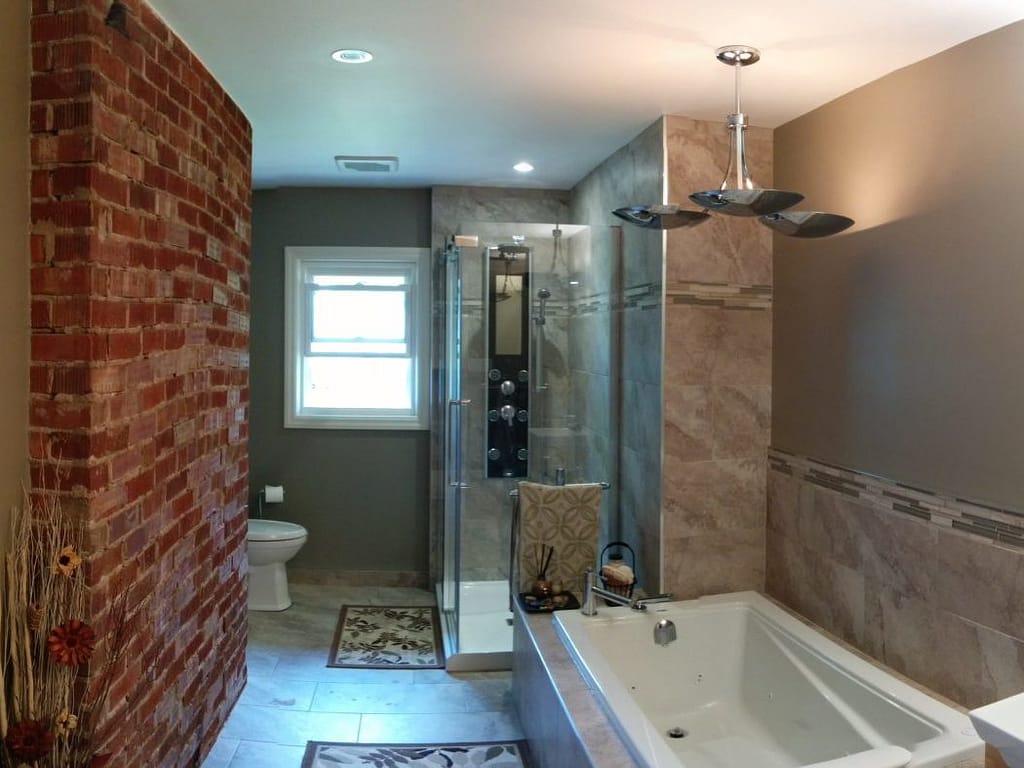 Jeremy and his crew were very efficient, knowledgeable and neat. From start to finish Jeremy kept us updated on the progress and discussed with us any issues as they came up. Jeremy's work ethic is unsurpassed. Our new bathroom is beyond our expectations.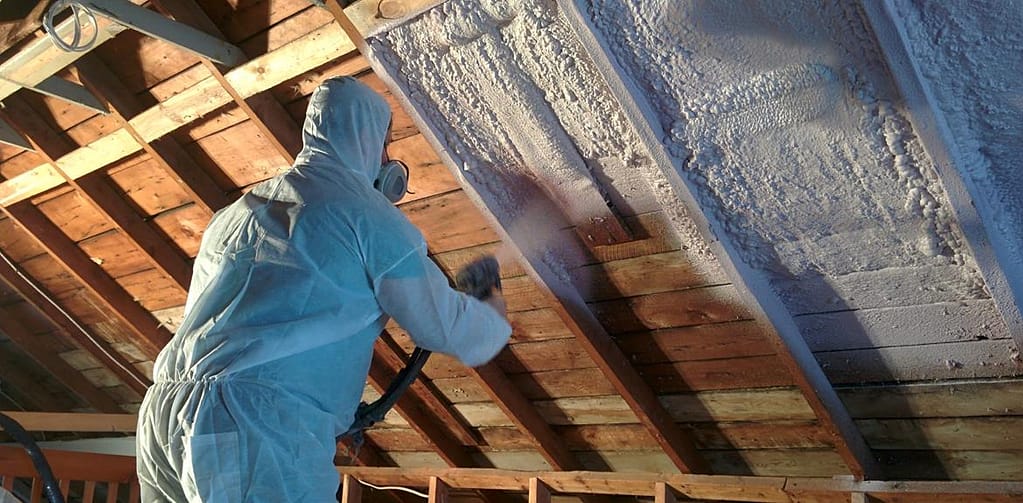 Jeremy and crew converted an empty attic area above our garage into a modern office that is now accessible from the house. This job required work in the following areas: electrical, HVAC, drywall, framing and window installation. All work was completed within the agreed deadline and the quality of work was impressive. Jeremy and crew were very professional and always kept our best interests in mind. Innovative will be our first choice for any future renovations.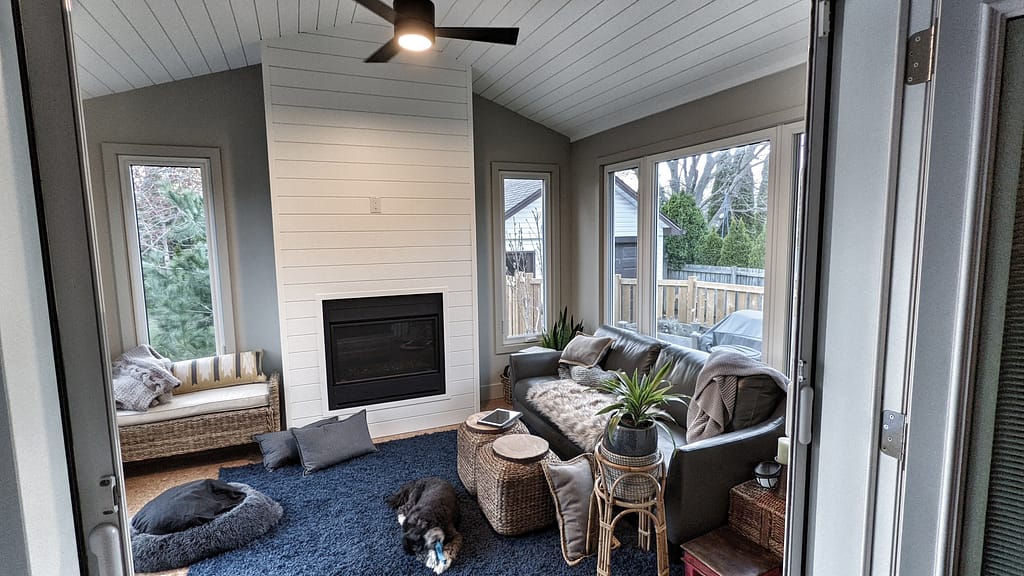 ...the addition was probably the best decision we have ever made. We basically live in the room. With the cold weather upon us, we can't believe how warm and comfortable it is. I've spoken with the heated floor people and I think we're good. I have to turn it up to over 80F to get it going but I think that's due in large part to great insulation and the cork floors. We get endless comments on the quality of your work and how it blends seamlessly into our existing home and don't even get me started on the deck 🤗 Thank you and your team for an excellent job but also for your dedication and integrity. You'll be the first person I call if I have another project. I hope you are doing well and staying safe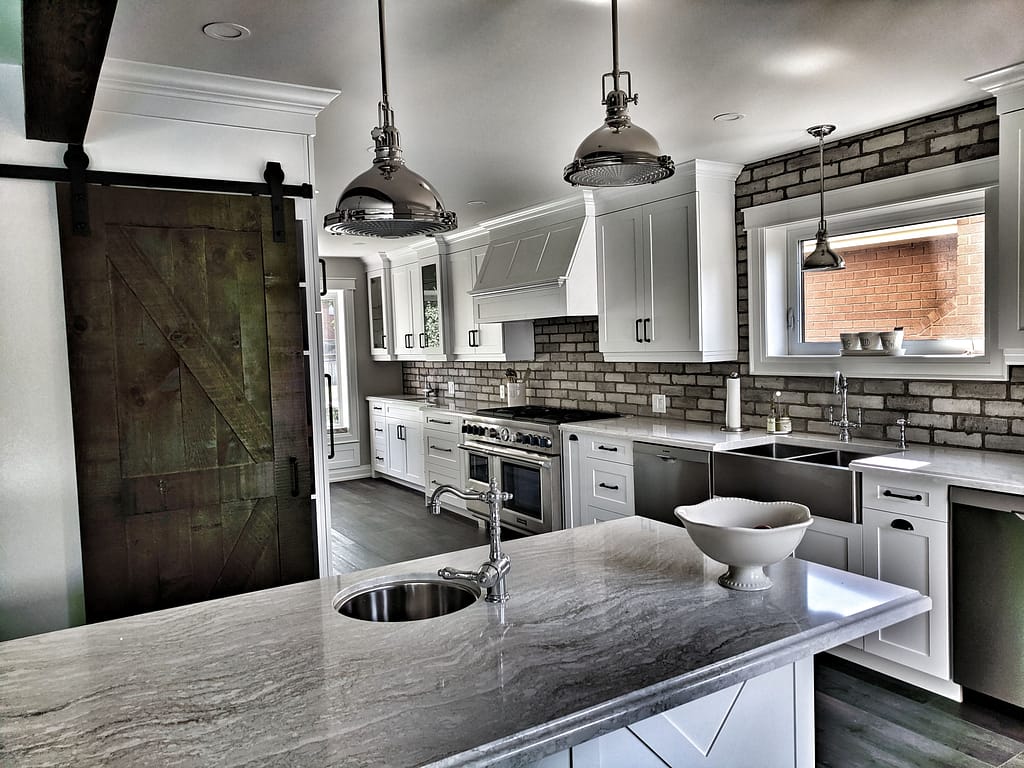 We decide to completely renovate our home including the removal of load bearing walls to open the space. We did our due diligence and contacted multiple companies including a large prestigious firm in the area. We decided to go with Jeremy because of easy going demeanor and we felt he would personally be on site more than a large company running multiple teams. We couldn't have been happier with the decision. Jeremy was on site most of the time managing the project and supervising the trades. He paid attention to every detail and ran a clean, organized and stress free workplace. We certainly ran into our far share of surprises, challenges, and problems as we went along but I think that is inevitable on any sizable job. The nice part was that anytime we did encounter an issue, Jeremy made us feel like it was his challenge, not our problem. Jeremy stuck closely to his budget (me - not so much, and my wife not even close....). Overall we are very happy with the results and wouldn't hesitate to recommend the Innovative Group to anyone.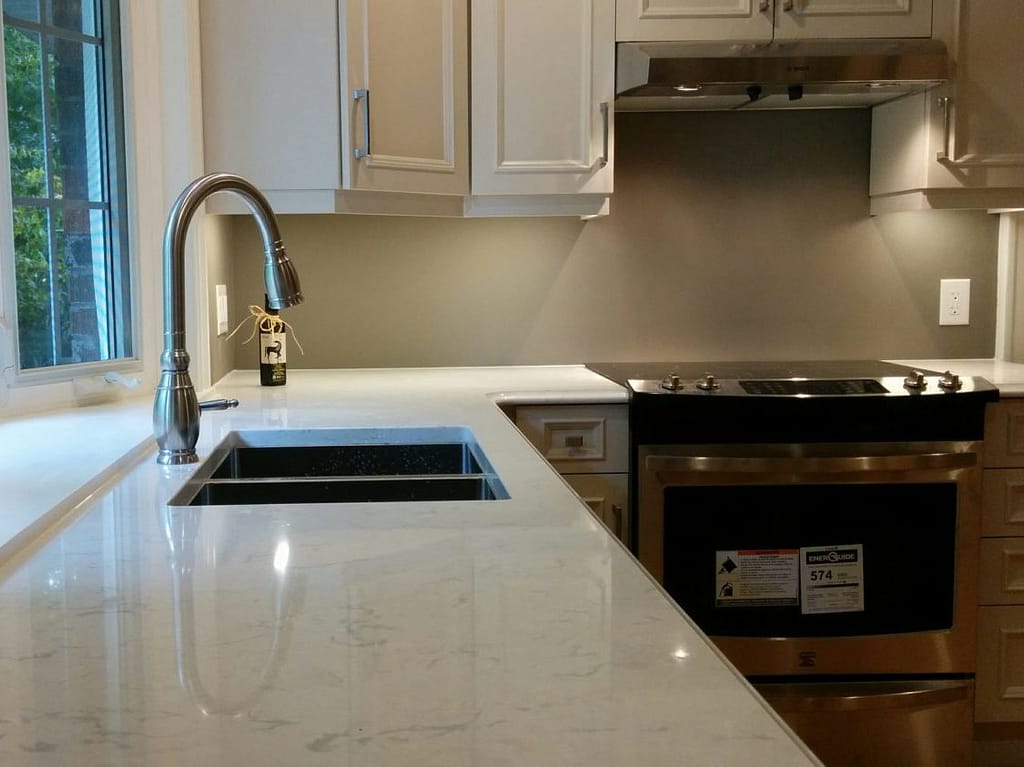 We recently renovated our kitchen with millbrook cabinetry in Virgil providing the design ,cabinets ,sink ,counter tops all walls,etc. the contractor was The Innovative Group,and they worked closely together to give us our fabulous kitchen - it was a pleasure to work with these two companies and to watch them coordinate all aspects of the reno.The tradesmen and cabinet makers , electrician , plumbers painters all involved are truly professionals .The owners and designer were onsite here in Fonthill as well. I would definitely recommend millbrook and The Innovative Group
My wife and I could not be more pleased with the excellent work of Jeremy Goodmurphy and his crew from The Innovative Group. As promised, they reconstructed our very large, two-level deck and did the job within the estimated time frame while working around changeable weather. The finished result is even better than we might reasonably have expected and the clean-up once the work was done was impeccable. Jeremy's cost estimate was better by far than a competitor's and, as foreman, he was always happy to explain how the work was going and his innovative solutions to any minor difficulties he had encountered. We are more than pleased to recommend The Innovative Group to anyone who inquires.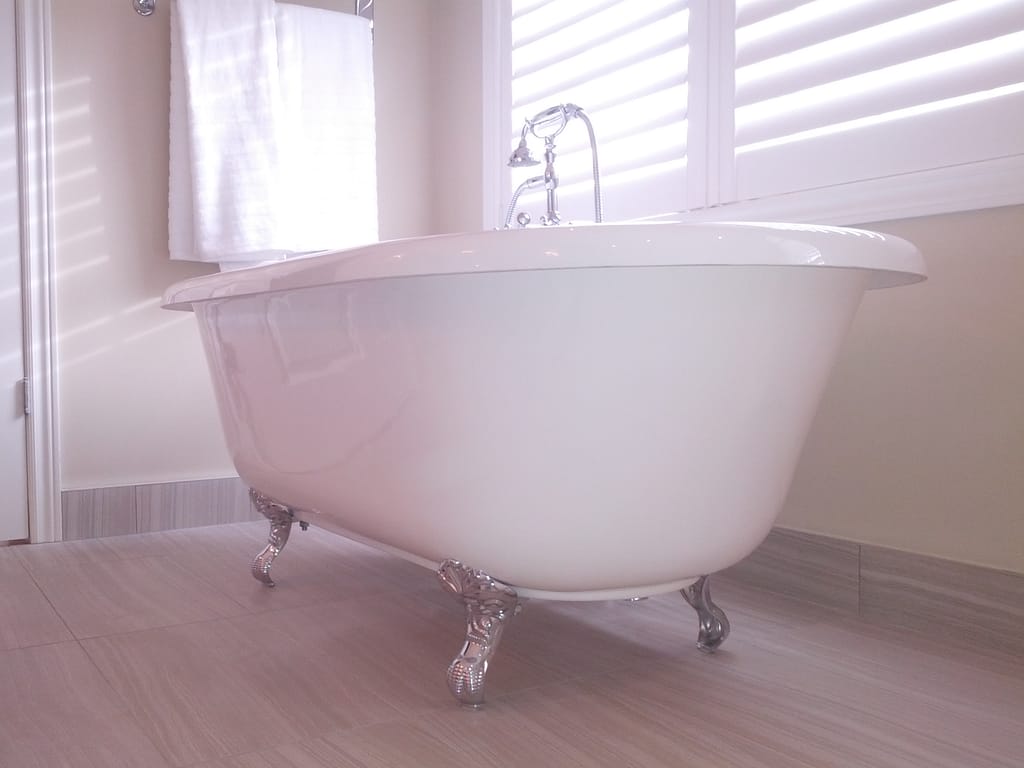 Jeremy and his crew are very polite. They fixed everything to my satisfaction , including little things that are not part of the contract. I will recommend this company to my friends and family. Thanks, Jeremy!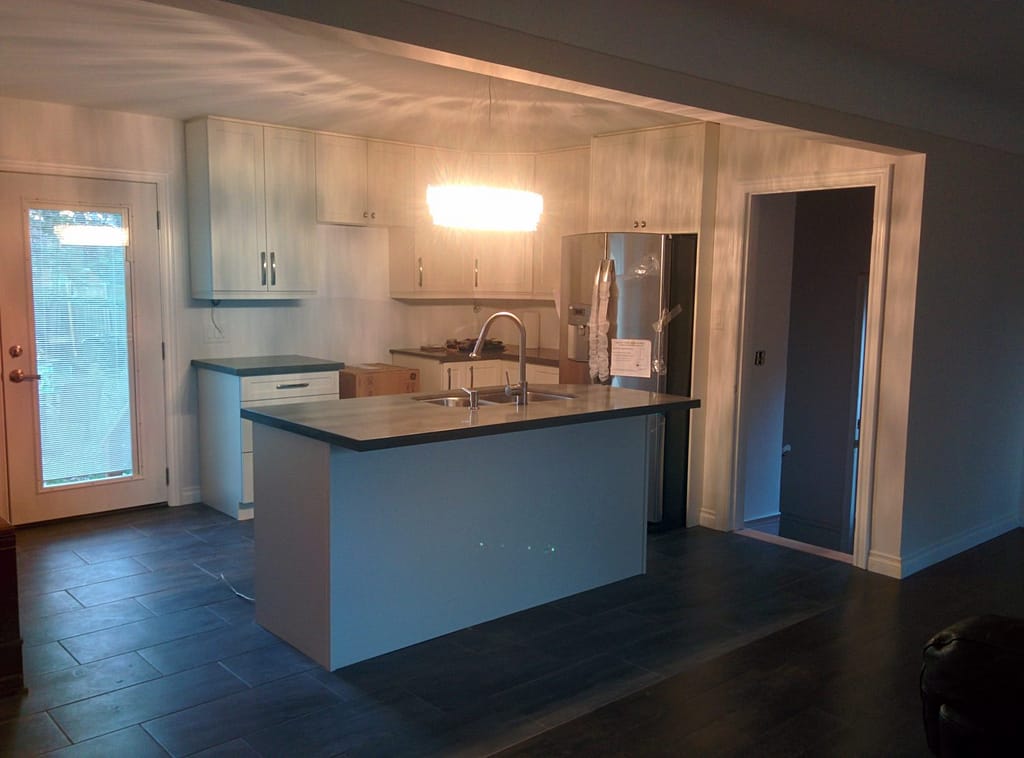 We decided to renovate our 1960's era bungalow and The Innovative Group was highly recommended to us. We gutted the kitchen living and dining room areas of our house and converted to a open concept. The renovation involved removing a load bearing wall and replacing with a support beam, re-insulating the space, drywalling and painting. We lived in the house during the renovation and Jeremy and his team were always respectful of this. They did a fantastic job and Jeremy's attention to detail and pride in workmanship along with his willingness to discuss any concerns with us at any time allowed us to place our trust in him and we were extremely please with the end result. We have more work to complete in our home and will be contacting Jeremy when we start those projects.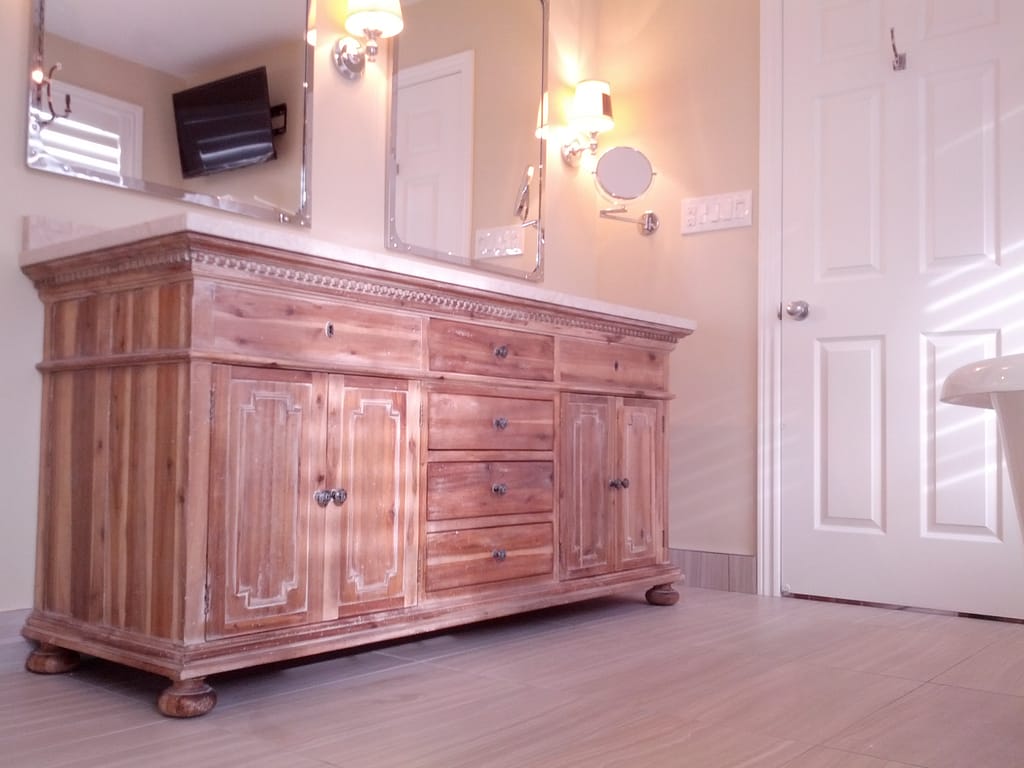 I am so pleased with the service I received in building my new bathroom. I couldn't be more happy. I love my new bathroom, it is beautiful! Everything turned out better than ever expected. If you want a friendly, trusted, company to do your home renovations, I highly recommend The Innovative Group.
We are so pleased with our gorgeous cedar deck. It's like having another room in our house. The workmanship is excellent and as always, working with Jeremy is a pleasure. He is a consummate professional and we would not hesitate to hire him again. Highly recommended!!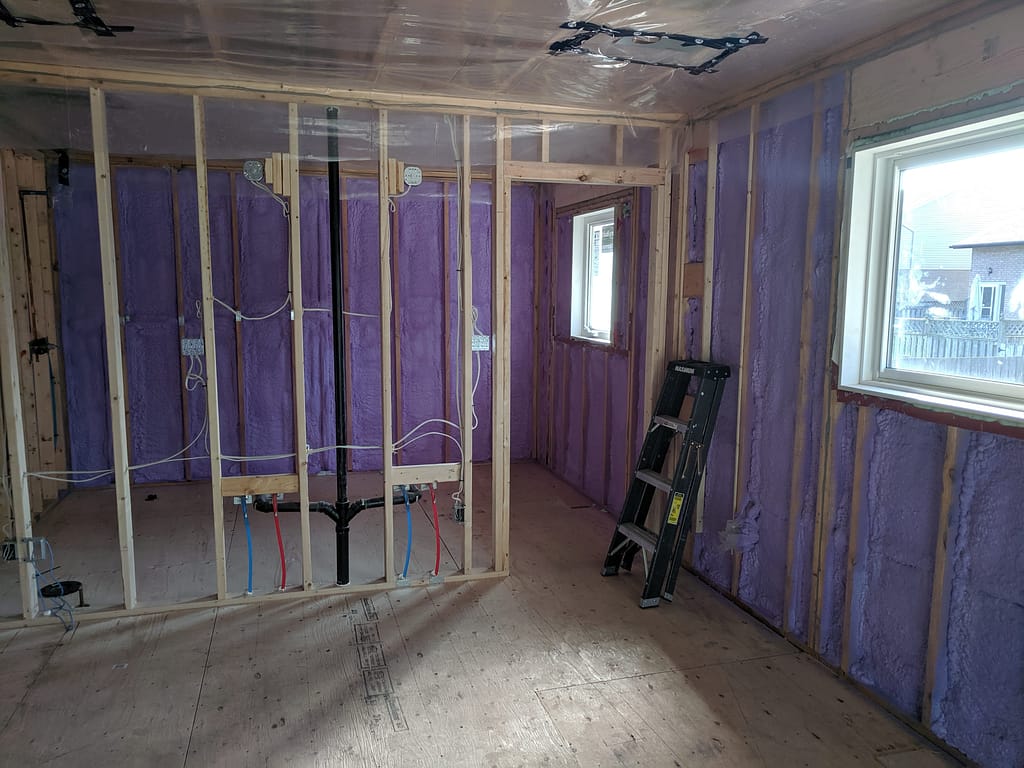 Jeremy Goodmurphy of Innovative Renovations completed several jobs for me. His work is excellent. His pricing is fair. He is dependable and highly skilled. He works efficiently, quickly and is neat and clean. Jeremy is most respectful honest and pleasant. I highly recommend Jeremy and his company. His work is beautiful.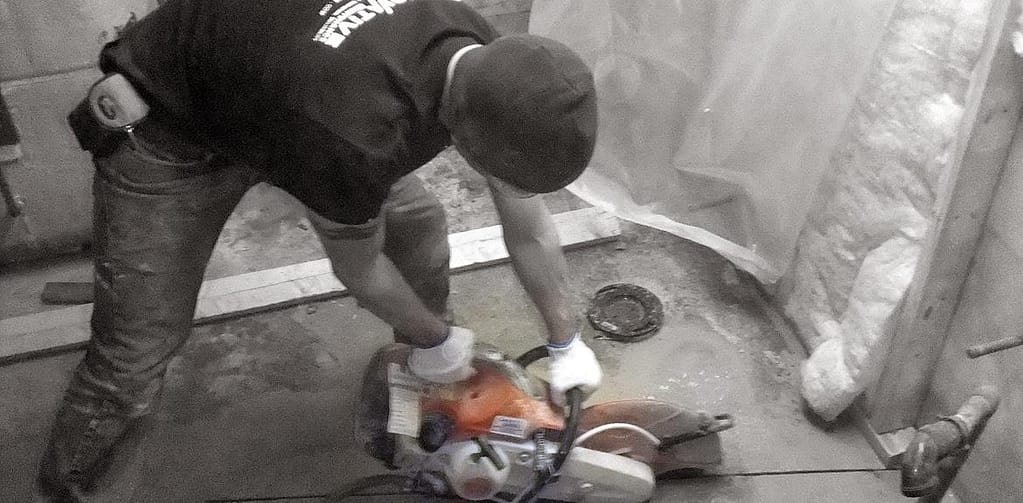 Jeremy was recommended by an electrician who had done considerable work for me. I needed to create a bathroom with a shower, vanity and toilet and also make a laundry space in our basement. Jeremy discussed my needs for this room and offered some valuable input on the practicality of what I wanted done along with constructive ideas to make it all work. He very quickly provided me with concept drawings, cost and a plan of action. He assembled a group of skilled tradesmen and work was underway very quickly. Jeremy checked in with me daily to address any concerns and insure that I was satisfied with the work done. I was extremely pleased with the finished product - a rough basement to a beautiful and tastefully done, insulated new bathroom and a nicely incorporated laundry area. All workers were very pleasant, worked quickly and efficiently. I have great confidence in the wonderful quality and workmanship that I received and have had many impressive and positive comments from friends and family.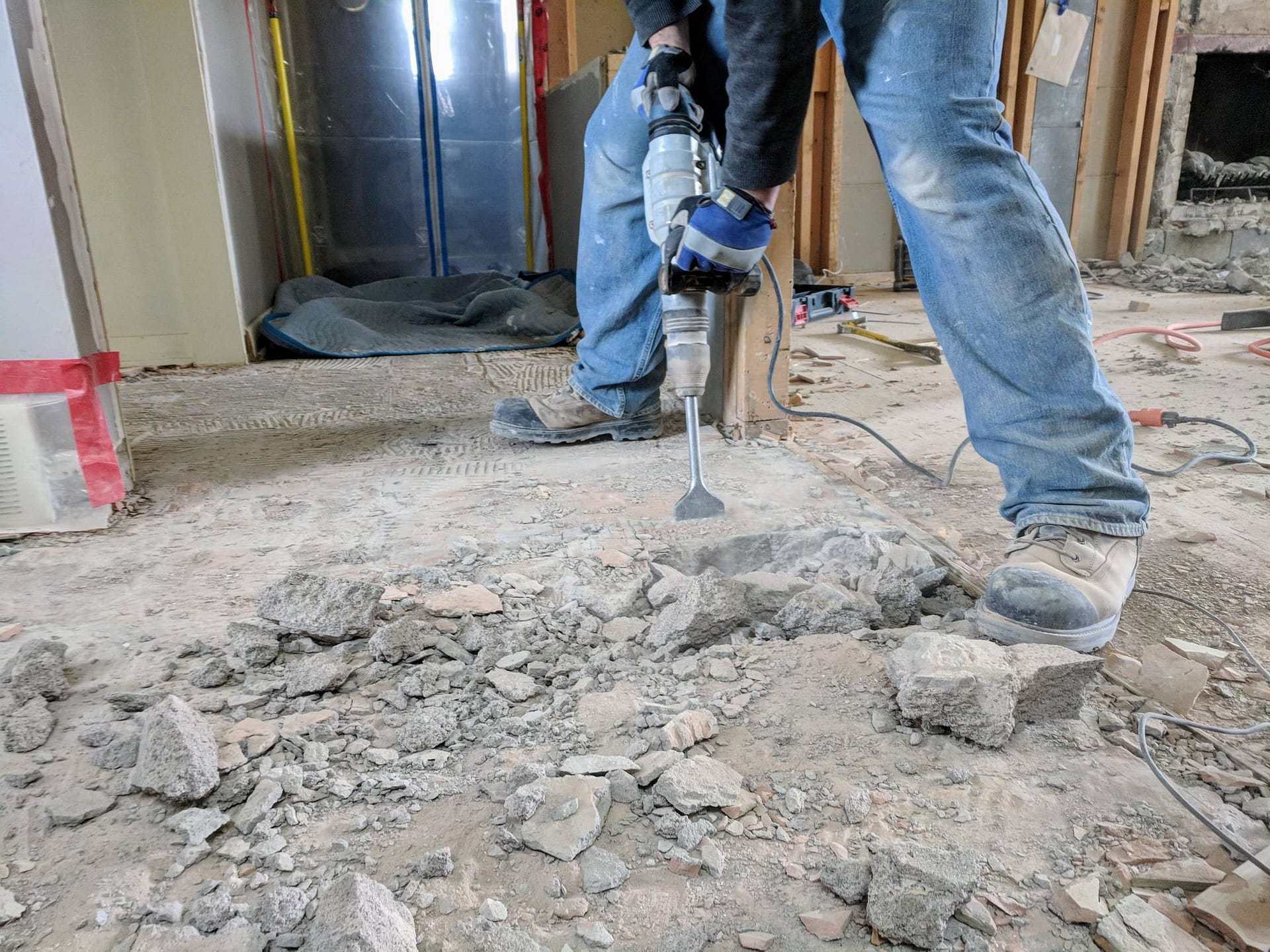 From my initial visit with Jeremy, he showed a sense of patience, honesty and dedication to his work. Whether the job was big or small he committed to it and applied 100% of his time. It was evident that he was a "perfectionist" when it came to his quality of work. Not only would he arrive on time, but was always considerate to leave my home in a clean manner. I would definitely recommend Jeremy and his team!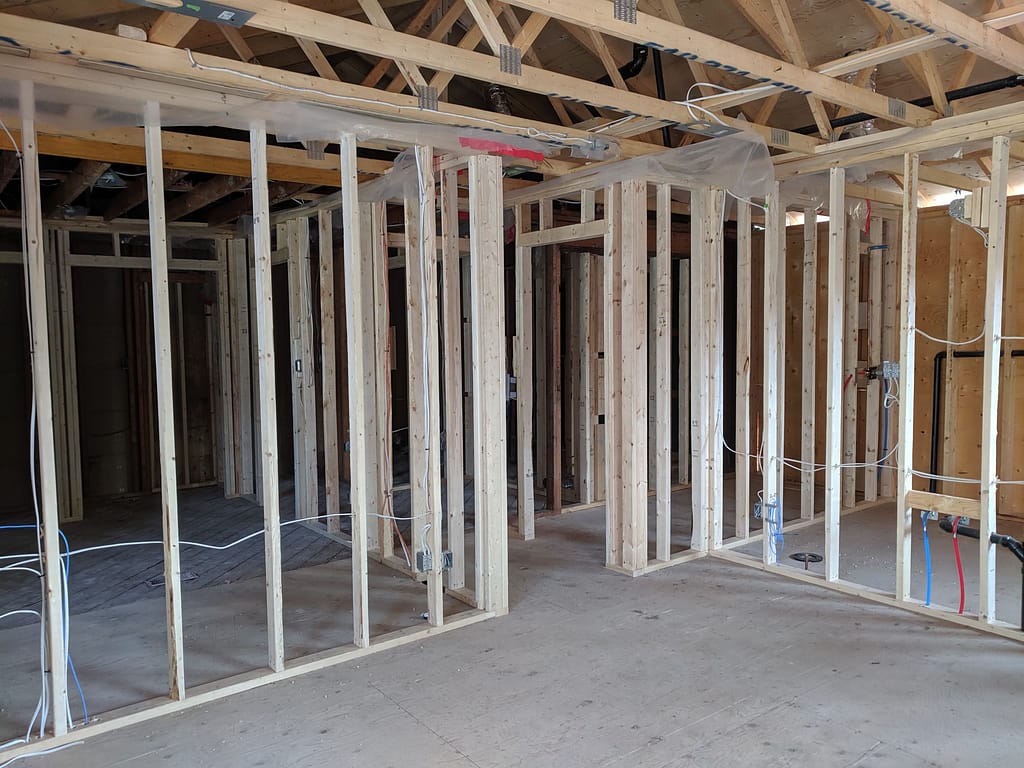 Jeremy was great. He helped us to plan and design the layout of our kitchen. His sub contractors were very professional and all work was completed quickly and under budget. Highly recommend this contractor.
Cam & Melissa
St Catharines
Work started on time and was finished on time. Trades people were polite, hard working and competent. The contractor was diligent and exacting, ensuring a quality job. We are very pleased with the renovation.
The Innovative Group at Work!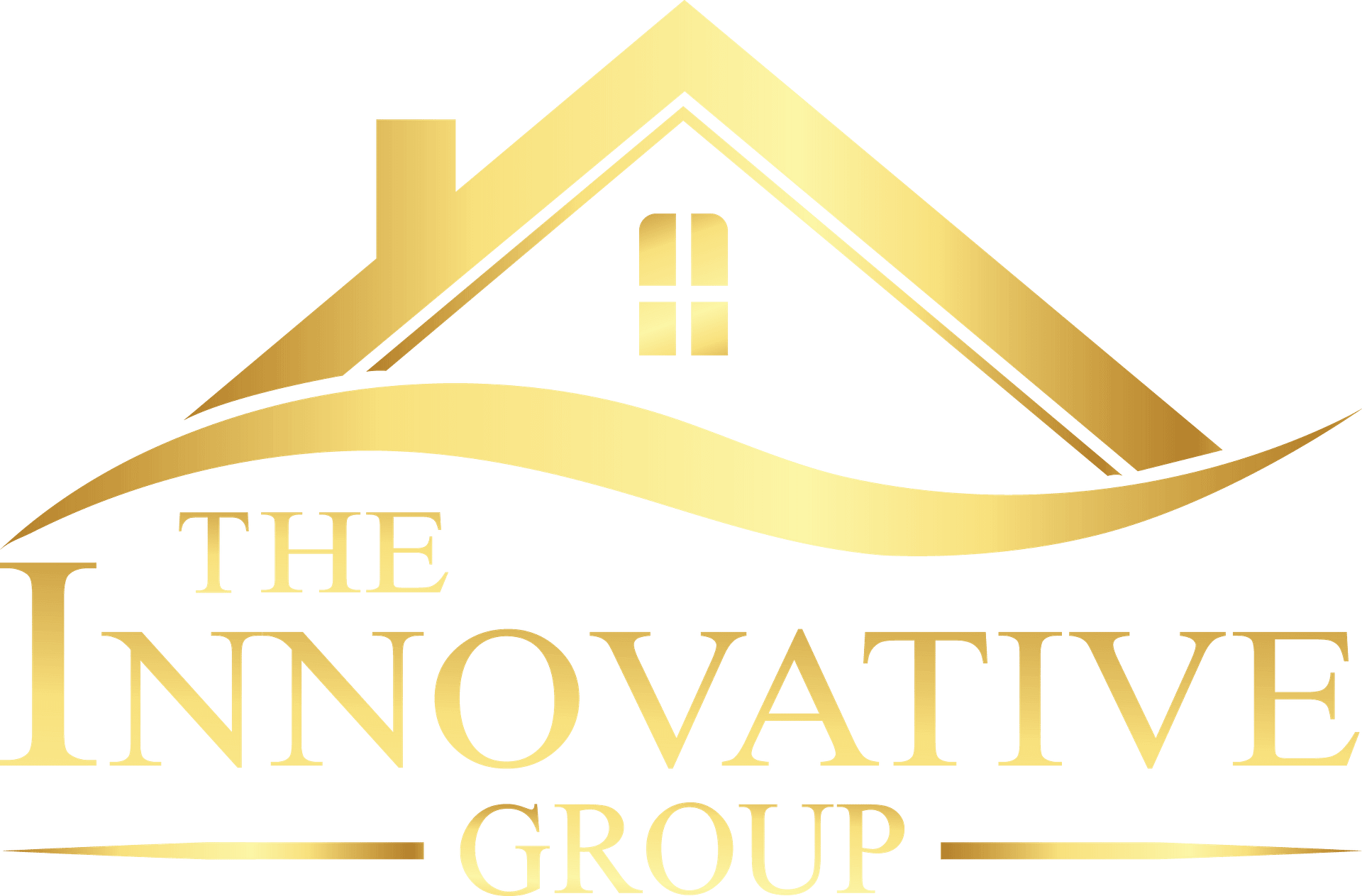 Your Vision Is Our Mission
You want someone who will look after your home as if it were their own; who will listen to you and guide you through the design, selection, and construction processes; who you can rely on with absolute confidence to do the job right.
YOUR HOME RENOVATION EXPERIENCE WITH THE INNOVATIVE GROUP STARTS WITH YOUR CONSULTATION